Senior System Integration Engineer
Marko is a Senior Systems Integration Engineer, working with design and integration of Polarium's Battery Energy Storage System (BESS) products These products enable users to optimize their energy use, save money and generate income through participation in power grid ancillary service markets. He also works with customer power system integration and commissioning and is technically responsible for the design of our high-power test facility in Stockholm, where the BESS is developed.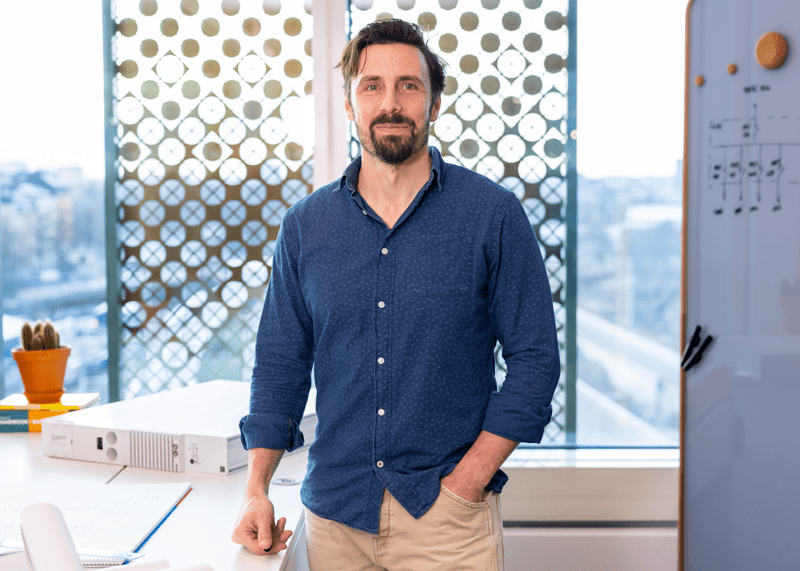 "Our technology enables us to sustainably control the power grid's distributed energy resources."
"The global energy transition to a sustainable power grid is well underway," says Marko, "with distributed renewable power generation such as wind and solar, displacing combustion-based power generation. Significant amounts of distributed battery energy storage technology is going to be needed to balance variations in generation and load, but also to ensure that the power system is stable, reliable, resilient, and equitable. Overall, developing this technology is highly complex and challenging, but very rewarding as it enables us to sustainably control the power grid's distributed energy resources."